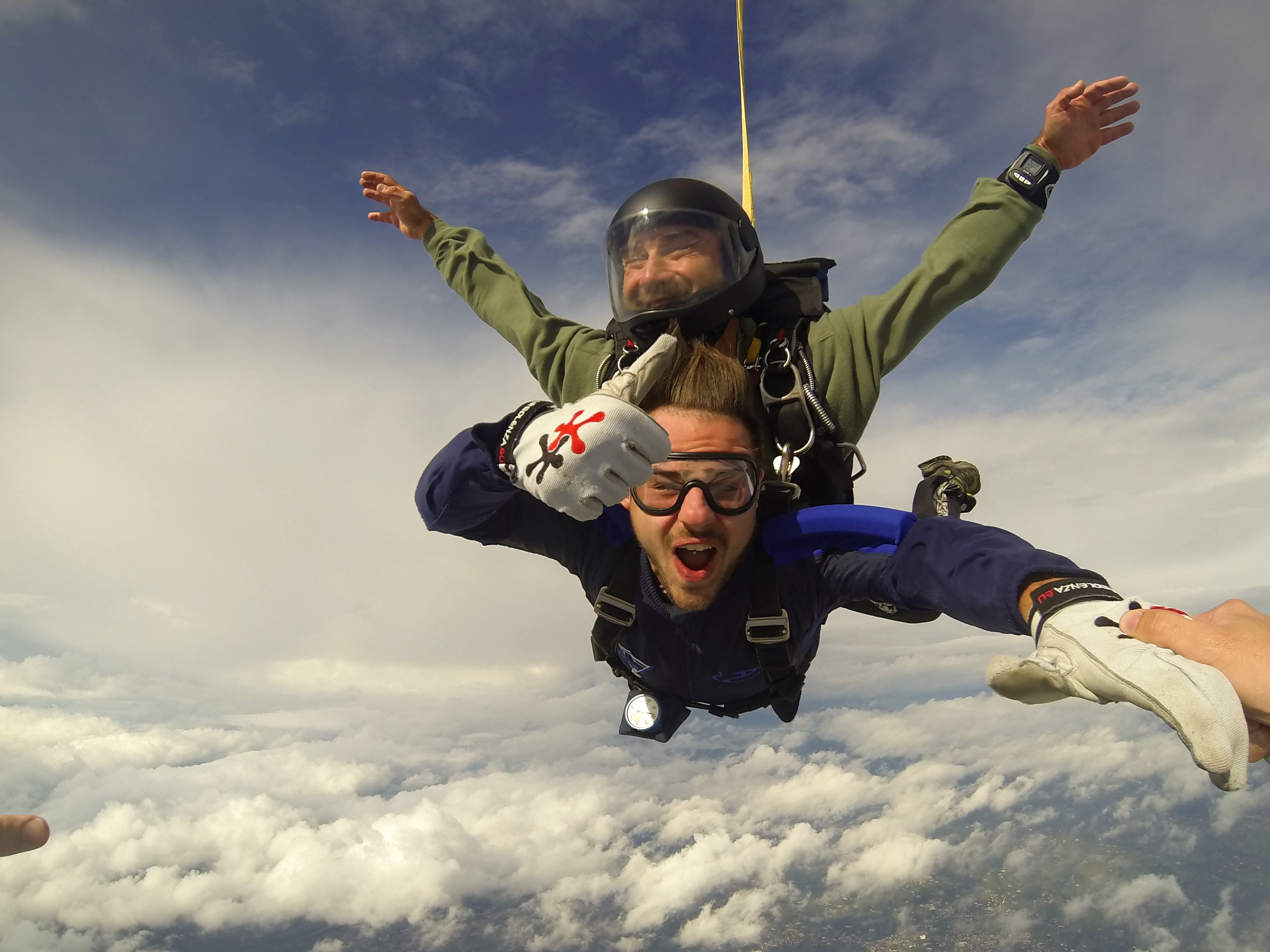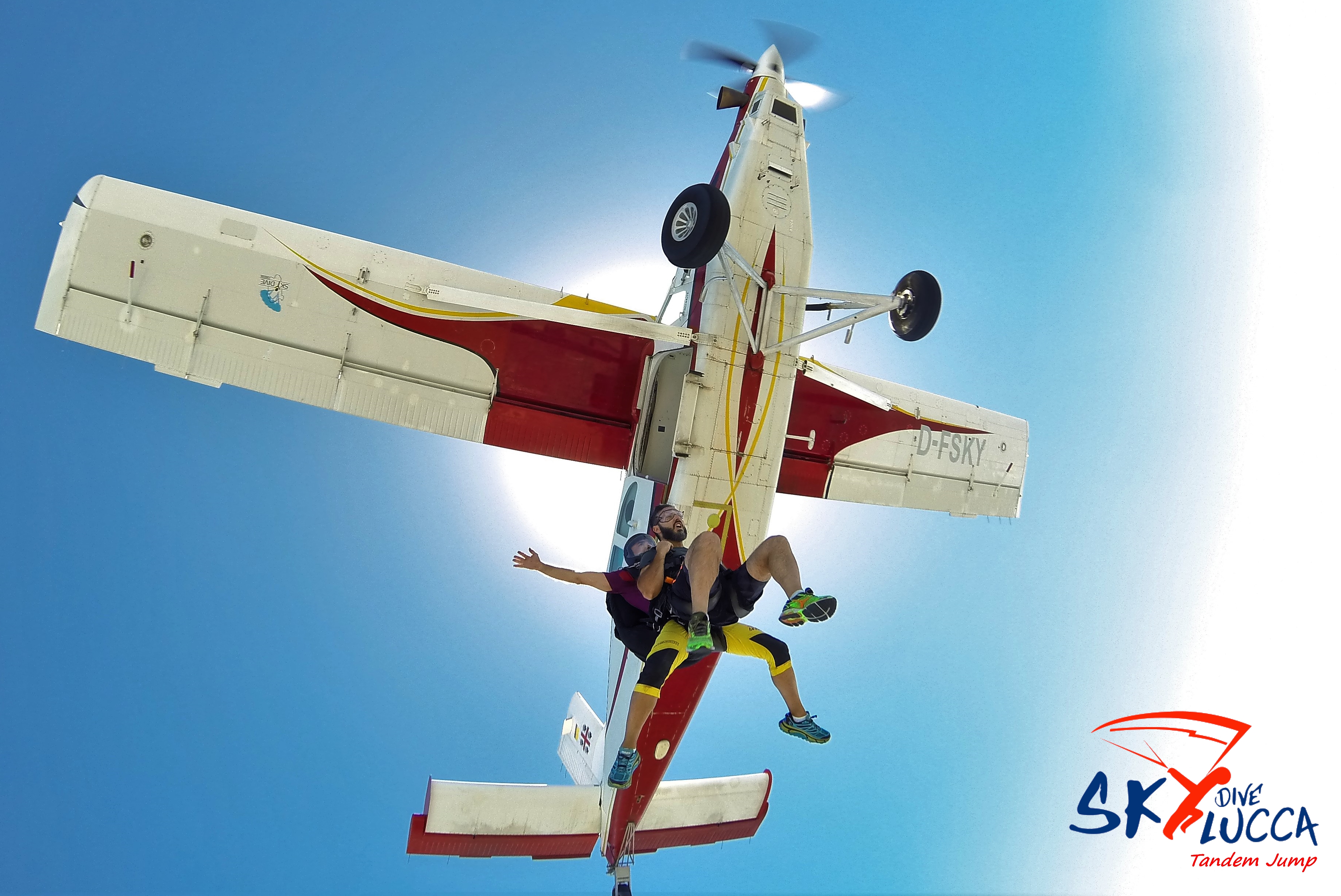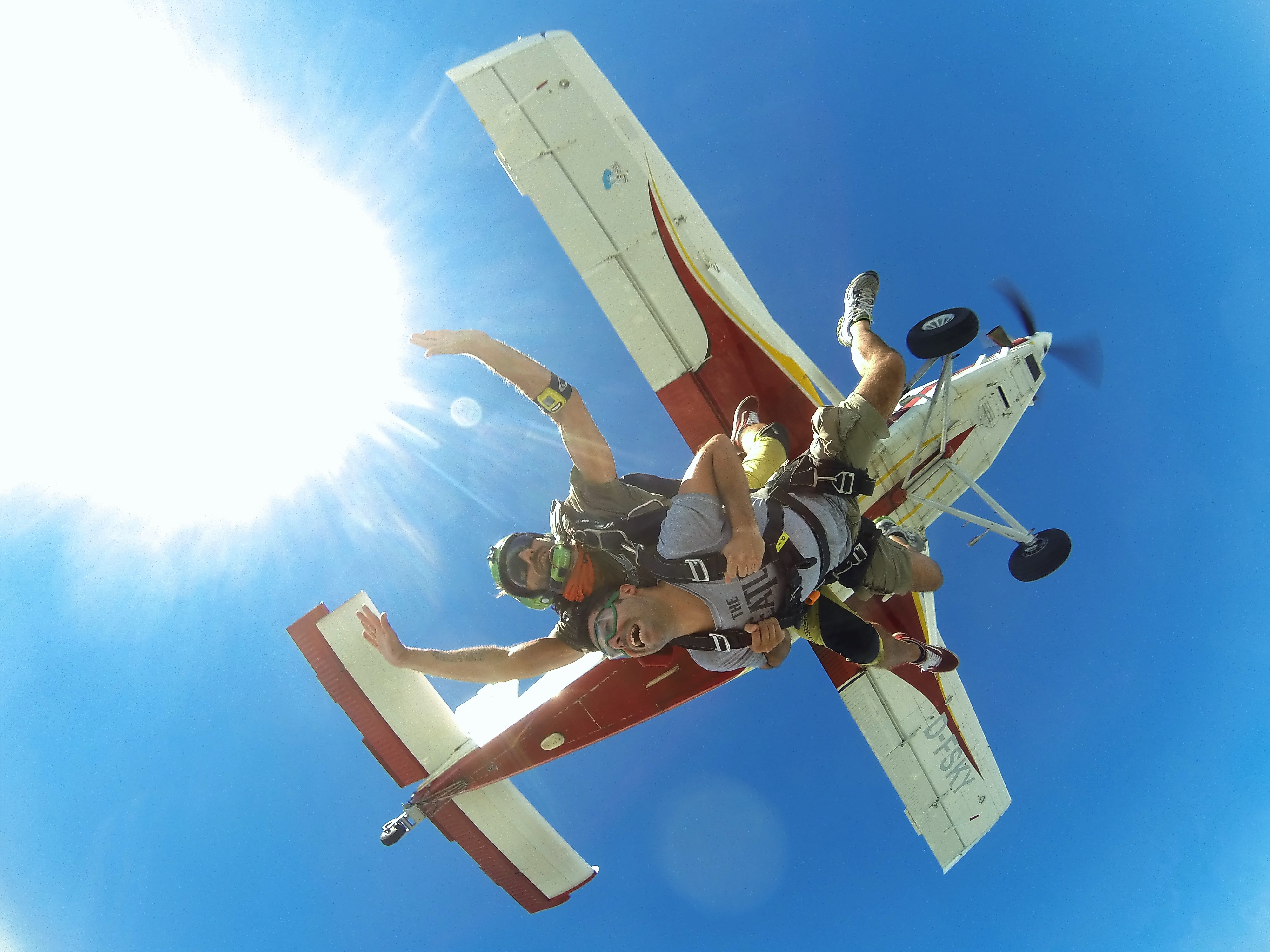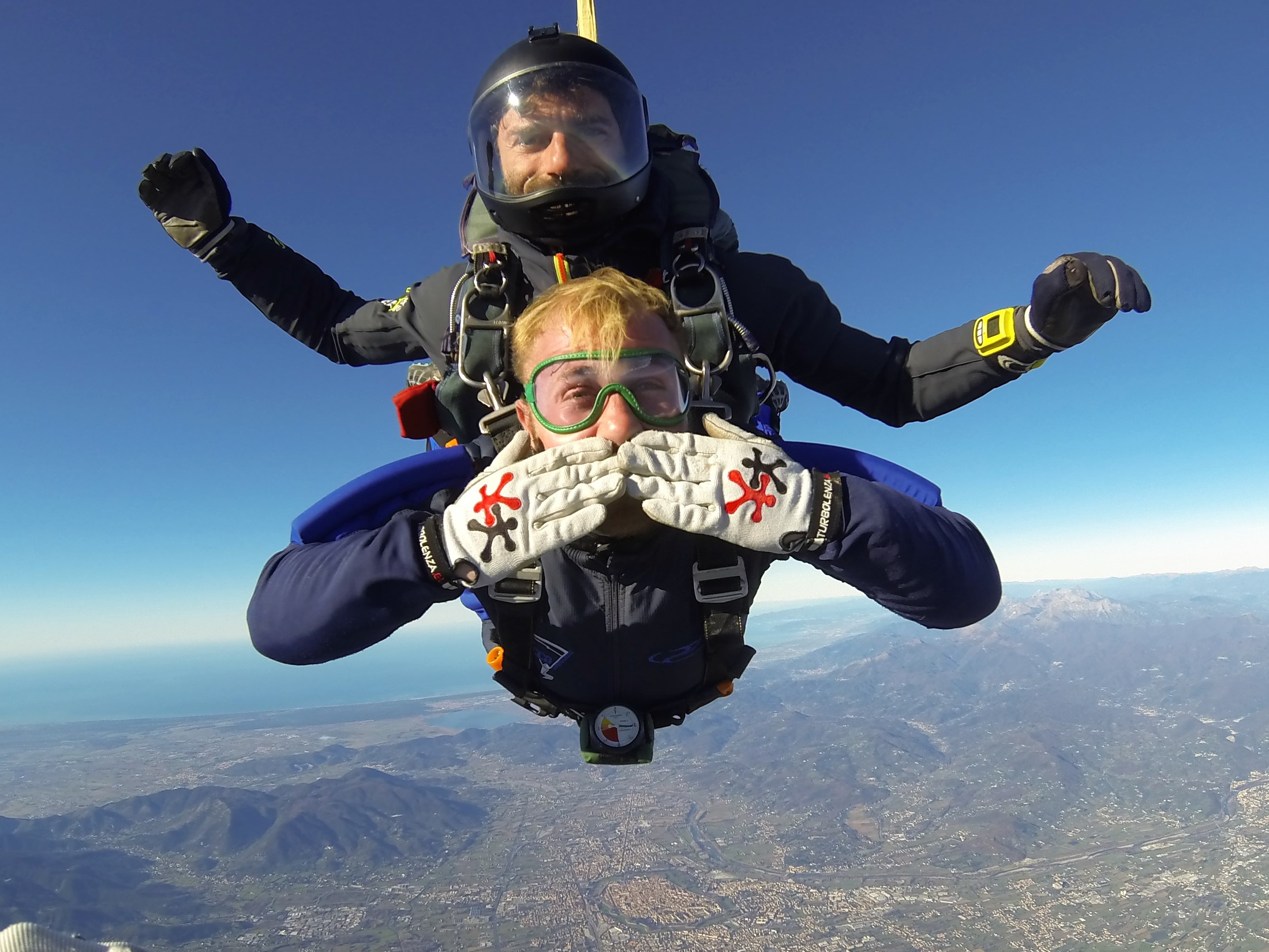 A tandem jump allows you to experience the excitement of the exit from the airplane, the feeling of freedom in freefall and the pleasure of flying under the canopy with a certified Tandem Instructor.
In this kind of jump it's used a tandem equipment designed and manufactured for two people.
Since this jump is the first step of the skydiving course, you need to attend an about 45 minutes theoretical and practical training, during which you will learn what to do at every stage of the jump.
The jump is carried out from the altitude of 14,000 feet (we are the School that climbs higher, therefore more time for the excitement), the freefall lasts approximately one minute, and the flight with the open canopy takes about 5-7 minutes.
Both freefall and open canopy flight will be exciting, with the beautiful view that only here you can admire: unforgettable views of the city of Lucca walls, the sea, the Apuan Alps, the mountains of the Apennines, the Versilia, Pisa, Livorno and in winter you can see Corsica Island!
At your request we can make the HD shooting video and/or photos which, delivered shortly after landing, may help for a more effective debriefing.
Participating in a tandem jump does not require any medical certification, but it's necessary to be in good health; in case of doubts please contact your doctor.
Everyone needs to present with an identity document, wearing comfortable and tight clothes, suitable for the season, and sneakers.
It is very important that you are not affected by colds (especially not having "muffled"  ears and/or clogged air sinuses), and did not perform scuba diving in the 48 hours prior to jump.
Remember not to drink alcohol within 8 hours prior to jump  and of course not to take drugs.
Lucca Skydiving School, as required by the tandem equipment's manufacturer, asks that you are an adult of legal age (more than 18 years old).
Trust us! We offer reliability of a school that works since 1999.
Membership fee € 50. Tandem course and jump rates from € 170
If you will arrive at Tassignano railway station, call us by phone 15 minutes before arriving +39 349 5145377 (during weekend also +39 0583 933666) and we will pick you.
BOOK YOUR TANDEM HERE!
BOOK NOW! Fill-in the form, call +39 349 51453777 or email to tandem@paracadutismolucca.it
Request further details and information to: tandem@paracadutismolucca.it
We are waiting for you!
TANDEM BOOKING FORM
FAQ