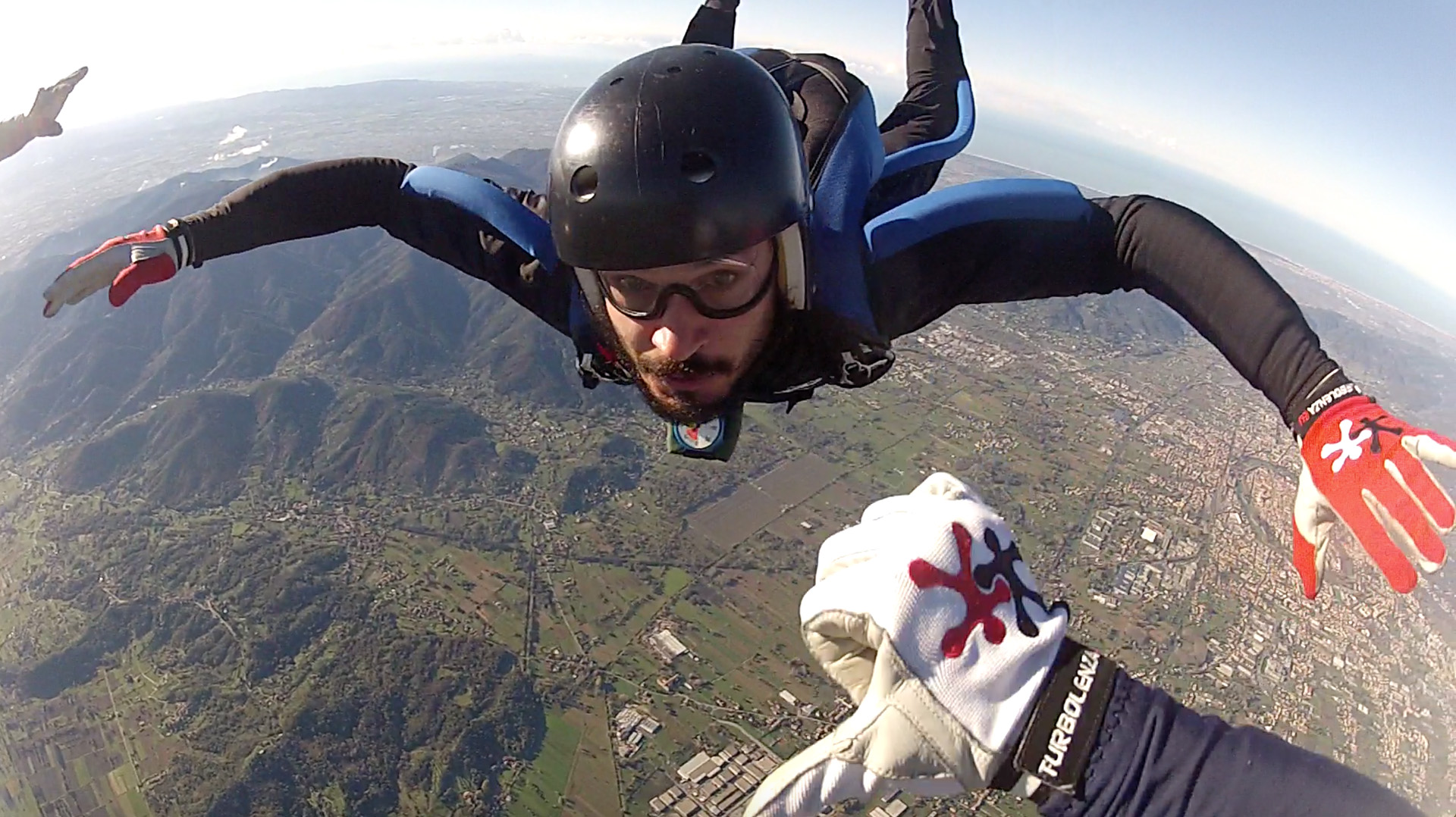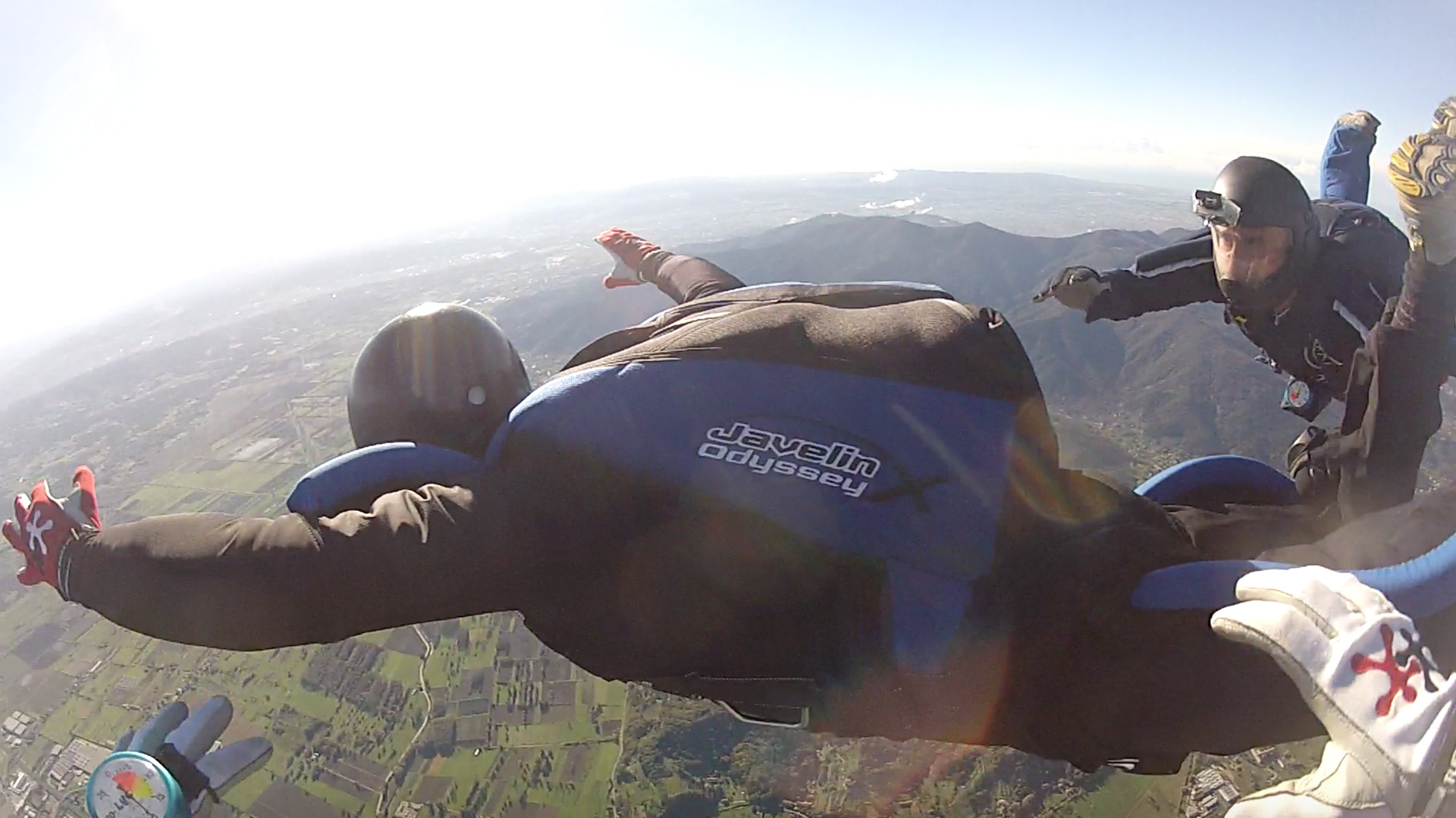 The TUNNEL + AFF teaching method is the most modern system of learning in skydiving and also the fastest. In fact, the student first will learn into the tunnel to control his/her body position, that is the stability, the controlled rotations,  the appropriate movements for the opening of the canopy, the altimeter reading, etc.; only then, he/she will start the freefall jumps of the course.
With good weather conditions it is possible to complete the practical phase of the course even in a single weekend.
During the AFF course, every Saturday morning the student will retry on the ground all emergency procedures, to strengthen his/her capacity to intervene in such situations.
Every jump is preceded by an accurate planning, in order to meet all safety criteria and optimize the performance.
The A.F.F. course is structured as follows:
– ground preparatory training phase;
– 20 minutes in the tunnel flight simulator phase (optional), in Turin;
– practical phase, divided into 5 learning levels in free fall from 14,000 ft (or, 7 levels if not carried out the optional phase into the tunnel).
The jumps will be made:
– with two instructors in the first AFF level, if you have chosen the progression with the flight simulator (or, in the first three levels without the use of the tunnel);
– with one AFF instructor in the following four levels.
The instructors, in addition to the ground training, will provide corrections directly during the flight, through hand signals, with the easy to guess advantages of real time learning.
After the jump, the instructor and the student will evaluate together the different phases of it, identifying the positive aspects and those to be improved, and practicing on the ground the appropriate exercises.
The student, during the AFF course, will be assisted by radio in canopy piloting; the instructor can therefore correct his/her maneuvers if necessary.
The equipments of our School are up-to-date and everyone is equipped with automatic opening device of reserve canopy.
See you there!
Info:  aff@paracadutismolucca.it